How to Transfer Photos and Videos from iPhone Without App Installed
People often use iPhones to take photos-especially with the high-quality specs of the cameras. Many users choose to stick to their phones instead of buying a DSLR or other high-end camera. After all, the post-processing software of Apple makes images look aesthetically pleasing.
There are times when people want to transfer photos from their phones to their computers. However, not everyone has Facebook. Still, there are ways to share your pictures to a computer not part of the Apple ecosystem.
Why Use Third-Party Software to Transfer Photos

Sometimes, your iPhone may not be compatible with the laptop you own. For instance, the phones seamlessly work on MacBooks. As for Windows, you might need software such as iTunes for any file sharing purposes. Most of the time, simply connecting the phone via a lightning cable is not enough.

Even if you access the phone's storage through Windows Explorer, the proprietary file types are not conducive to operate. Thus, you might need to convert images in some models, you have to use third-party transfer software.

Whatever the case, it helps select a program free of malicious viruses or bundled software. One sure way to transfer photos and ensure your computer's safety is Scan Transfer.


What is ScanTransfer?

ScanTransfer is a desktop application that can be used to transfer photos. It can be used to transfer images from Apple phones or Android devices. But besides phones, you can also use the software with iPads and select Android tablets.

The best part about it is that you do not even need a cord. If you somehow lost your cables, you only need to have a camera or a scanner downloaded to your phone. The way the program works is that it can use a QR code to communicate with the phone.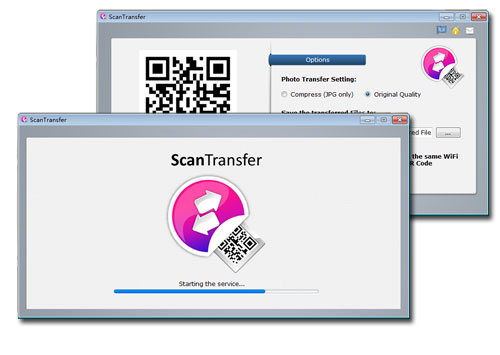 It is compatible with Apple devices on iOS versions nine and up, as well as Android Chrome 59+ machines. Scan Transfer also supports 10+ languages, making it a solid choice for people who use languages other than English.
How to Use Scan Transfer to Transfer Photos and Videos

- First, download the program from ScanTransfer.net.

- Make sure you have at least 28MB on your computer to install Scan Transfer.

- After installing the program and launching it, you can use your iPhone or Android camera to scan the QR code on the ScanTransfer screen.

- A screen should pop up where you can tap and select photos or videos for transfer.

- You may select up to a hundred files.

- Once finished, the transfer should commence.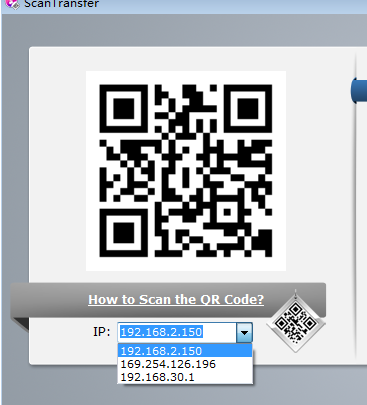 Converting HEIC Photos to Open them on Windows

While the HEIC file format is convenient for those with Apple devices, it can cause confusion and hassle for people using Windows computers. The reason for this is that the HEIC format was only introduced in 2017. Up until now, only iOS or macOS devices can open the files as images.

There is a way around this, but you must convert the photo to a different format. Most of the time, the type of choice is a JPG. You can do this through HEIC File, and it also has PNG and GIF options. That way, you have multiple choices for the conversion.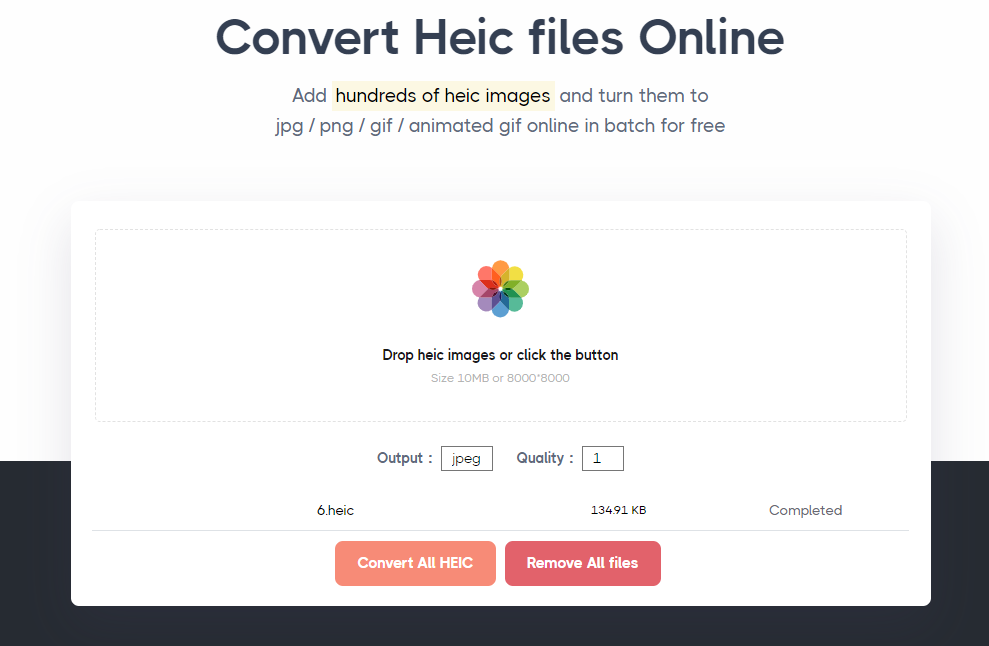 HeicFile.com takes place entirely offline through JS technology. It also allows you to select images in bulk.
The steps are as follows:

- Open HeicFile.com on your device.

- Select the HEIC files. You can do so by clicking on the button on the website. You may also drag the files instead.

- You can also adjust the quality based on your preferences.

- Start the conversion process.

After that, you can now enjoy looking at your HEIC files in your preferred format.


Conclusion

Now, you are aware of the different ways to convert images into formats for Windows. You do not have to use a cable or cord to start the transfer process from your phone, as free software in the form of ScanTransfer can accomplish the task. Make sure to use a safe and secure platform such as HeicFile.com. That way, you do not have to risk your device by uploading anything on a server.

Remember that you do not have to adjust to the parameters of the Apple device. You can ideally use the Windows ecosystem as well.